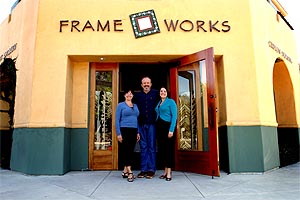 Questions? Comments? Suggestions? Please feel free to contact us by phone or fax. You can also email us anytime.
Location:
339 Marsh Street
San Luis Obispo, California 93401
USA
Hours:
Monday - Friday 10:00 to 6:00
Saturday - 10:00 to 4:00
Other hours by appointment
Local phone number:
805.542.9000
Fax number:
805.542.9018
---
Send Us a Comment
We would appreciate any comments you have about us or our web site.